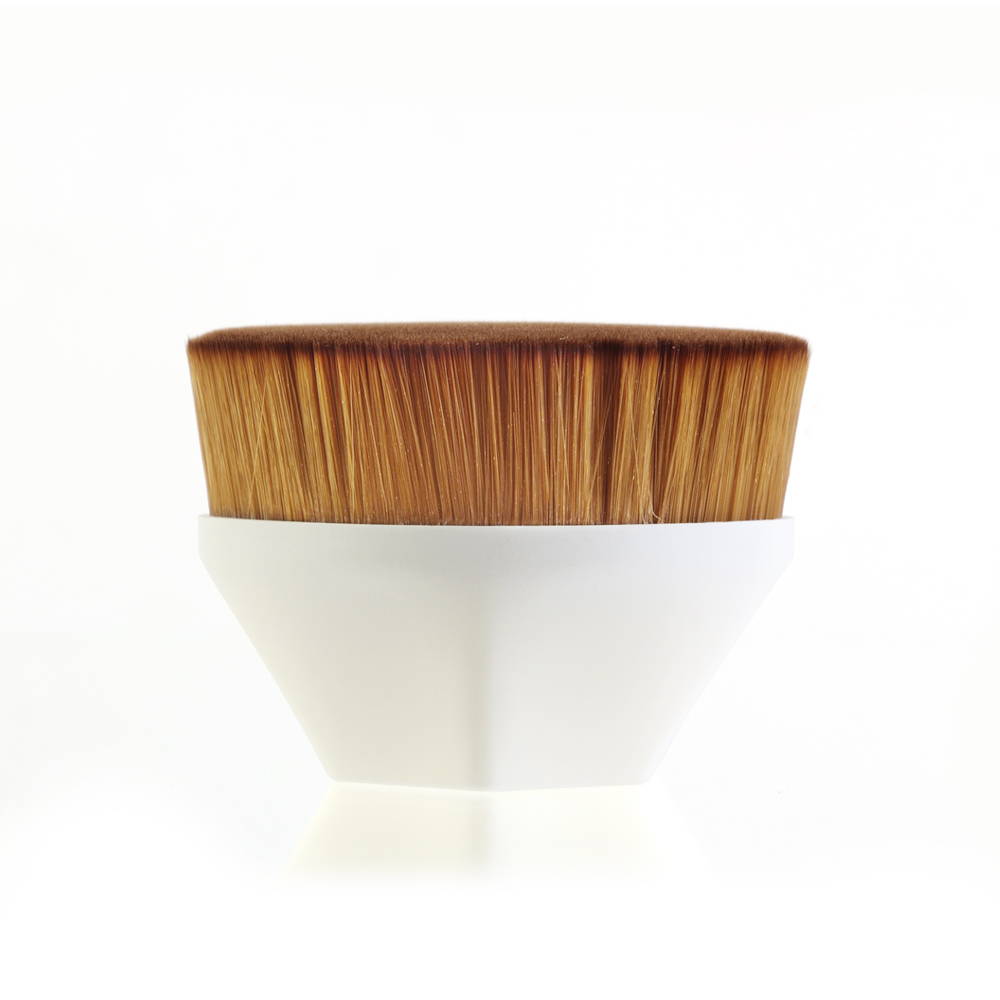 The only brush that guarantees a smooth and seamless layer of makeup

Over 180,000 densely packed bristles

Gently applies foundation or blush for a flawless look

Mini portable carriage case included
14-Day Money-Back Guaranteed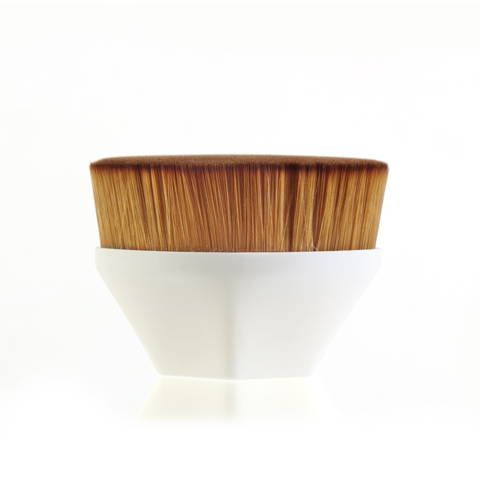 Free shipping available on all orders

Our products are sustainably produced.
Our products are cruelty-free and ethically sourced
Our products are made with recyclable materials.
Foundation is praised by millions but everyone has the same complaint - the sponge soaks up half the product. Use the Flawless Brush to reduce the absorption and coat evenly.
Powders are used everyday but the design of most brushes applies an uneven layer causing a 'cakey' look. The Flawless Brush has a symmetrical design to give a perfect, seamless layer.
Eye shadows are fun to incorporate but typical brushes leave visible lines between shadow and your other layers. The Flawless Brush has precision tips for natural fades between layers.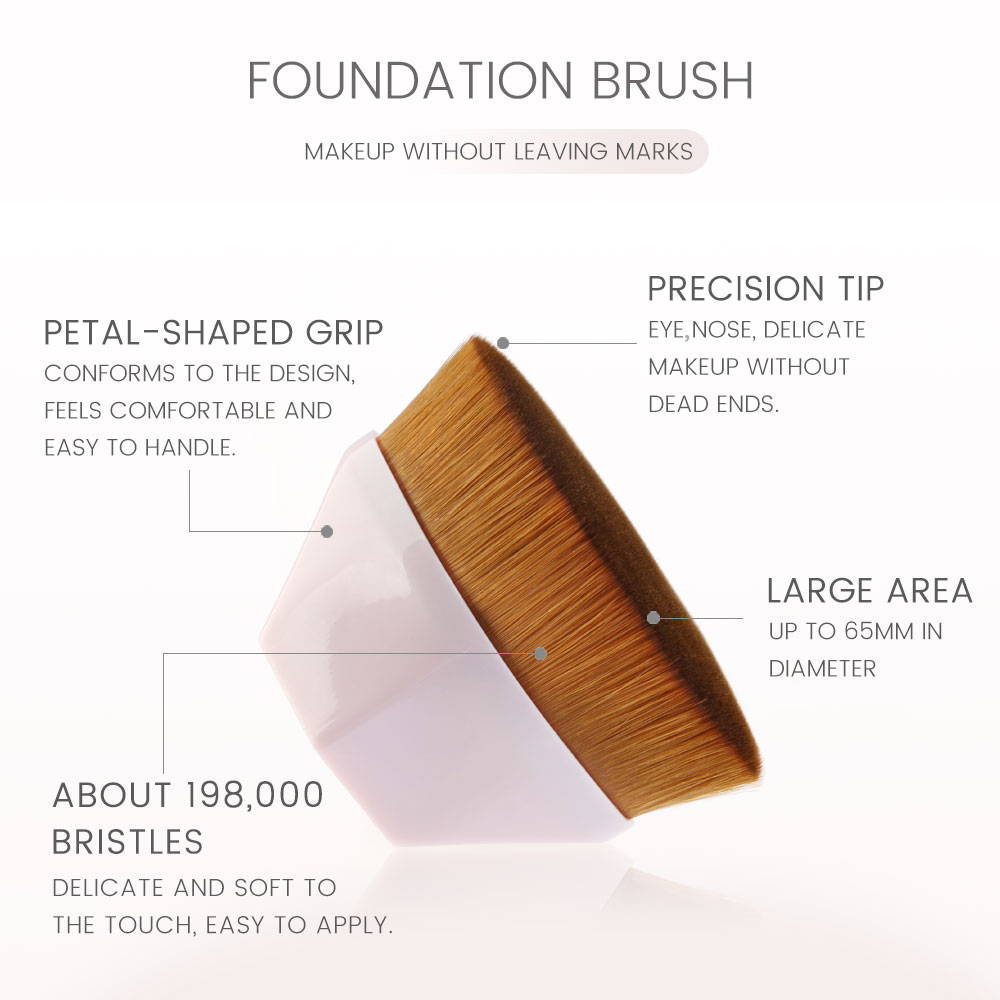 The Flawless Brush is made with premium synthetic hair fibers that are anti-absorbent allowing you to apply foundation richly while reducing product wastes. 198,000 densely packed, whisper-soft bristles leave your skin looking flawless.
We've built a brush that not only provides a seamless blend but also gives the precision and saturation of a sponge.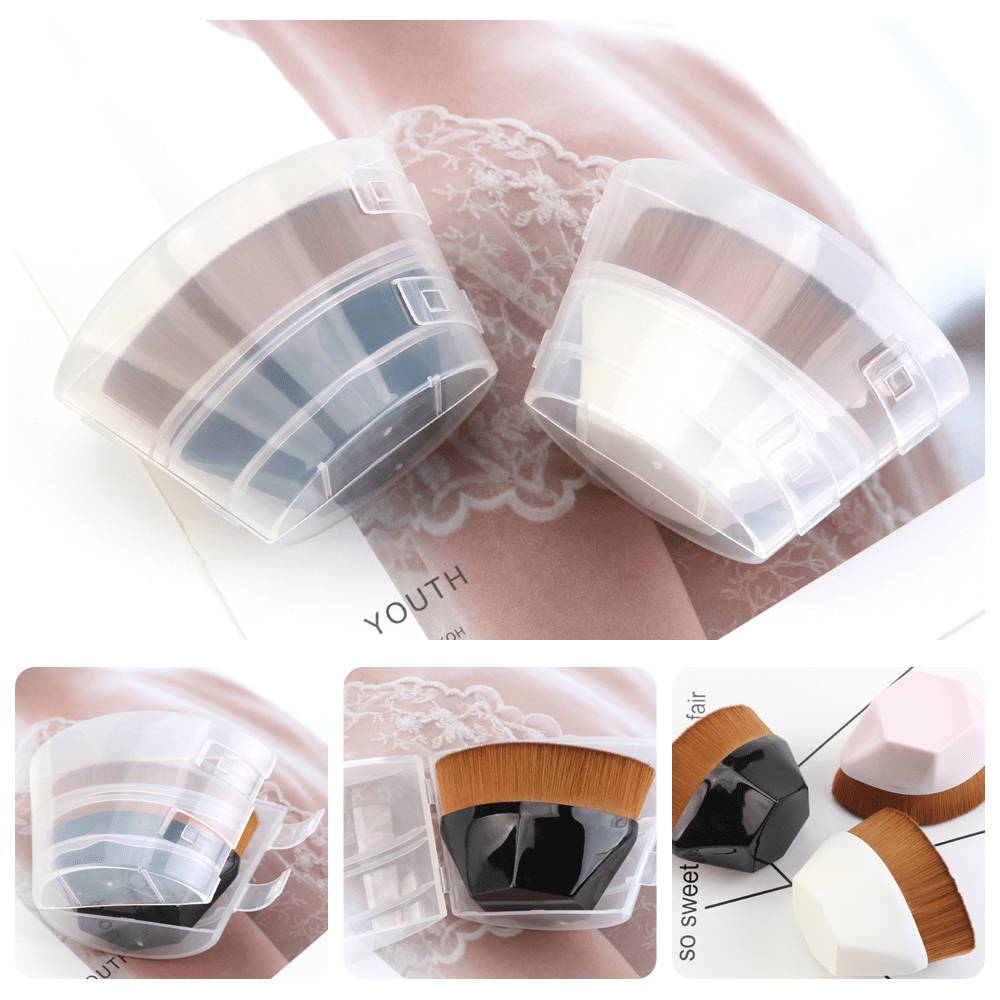 Anti-absorbent bristles reduce residue left on brush

Precision tips for detail work

Whisper-soft bristles for a smooth natural look

Portable design for on-the-go touchups
30-Day Money-Back Guaranteed

"I never was the best at creating a natural look with my makeup. But the Flawless Brush made it so easy for me, I never knew how big a difference one brush could make. This is hands down the best brush I have ever tried - I own three, if that's any indication that I am completely in love with how well it works. It's a must-have for anyone that loves a seamless, natural look."

"I bought this product on a whim and I'm so glad that I did. It is totally worth the cost. Simply put - The Flawless Brush is uncontested. Unlike ARTIS brushes and other similiar products you don't have to swap between multiple brushes to get an even layer. It really works! It has cut my makeup routine time in half and given me more confidence when I step out the door. Just bought two more brushes for me and my daugher."

"I use Flawless Brushes exclusively now after trying so many other so called 'premium' brushes. The quality is excellent and the price is great. I am a hairdresser and I get compliments on my makeup multiple times a day. I use my Flawless Brush for foundation, blush, and eye shadow, it can do it all."

"I love that it can take a very small amount of foundation and cover my entire face flawlessly. I use to use Morphe brushes, but this is truly better and WAY better priced. My face looks smooth and natural every time I use the Flawless Brush. I absolutely love this brush and I can't wait to see what their next product will be!"

"Best thing that ever happened to my face! For the past 5 years I have struggled every morning swapping between brushes and sponges to give me a natural look without any blemishes. I've tried every foundation and powder and I was beginning to think I just sucked at applying makeup. Until I came across the Flawless Brush - you will never know how important a quality brush is for your makeup routine until you use this. Trust me. Now I walk out the door looking like a bad b*tch every day."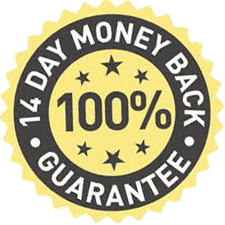 We're confident we design and sell the very best brushes available at any price, and we want you to share our confidence! That's why we back every sale with a 14-day money back guarantee.
If you don't like the product or if it just doesn't work for you, contact our support to start the return process. Within 14 days of receipt, products purchased from us may be returned for any reason.
*View refund policy for full details